Roy "Reg" Park was an English bodybuilder who, in his prime, won several titles like Mr Britain and Mr Universe.
He might be best known as the idol and mentor of another bodybuilding legend – Arnold Schwarzenegger.
In past interviews Arnold Schwarzenegger has said that he learned about the famous 5×5 training method from his bodybuilding idol, Reg Park.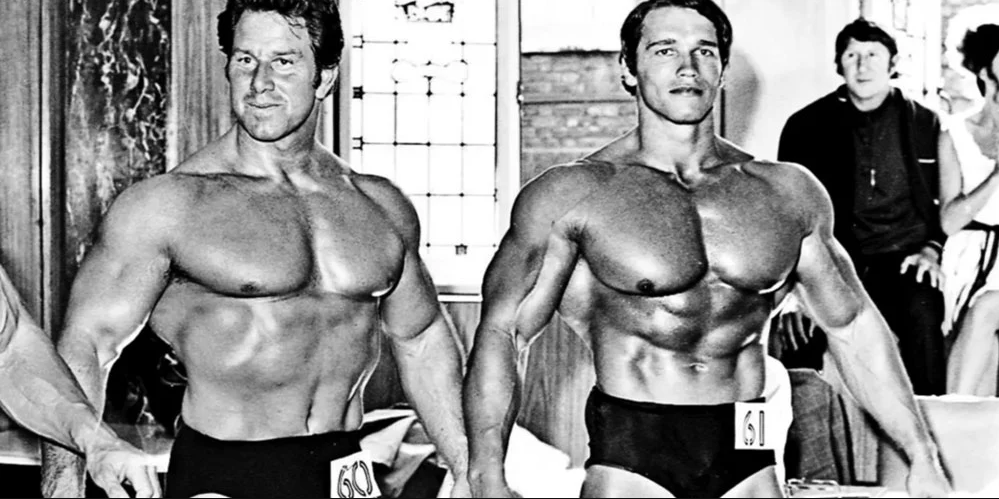 In an article written in 1952, Reg Park outlined his training methods, publishing his favorite shoulder workout for mass.
This particular shoulder workout for mass allowed him to win several high level competitive bodybuilding titles. The unique thing about this workout was his philosophy on using 'cheating' movements. At the time it was looked down upon by the weightlifting community, but was gaining popularity amongst bodybuilders. He made the following case for his 'cheating' movements:
"Since I have managed to win the Mr. Universe title, break British records in the two hands slow curl (185 lbs.), the bench press (415 lbs.) and the two dumbbell clean & press (235 lbs.), the condemnation of cheating movements appears to be somewhat unfounded."
In Park's own words, he says that if you use his shoulder workout for mass productively you "will make good gains, perhaps sensational ones".
"Here is my shoulder routine. I will make no claims that every lifter who uses it will get the same results that I have. But I am certain that the basic concepts outlined in it are sound, physiologically sound, and if the lifter experiments, takes the trouble to find out the exercises that I use that can fit productively into his training schedule, he will make good gains, perhaps sensational ones."
Below we have outlined Reg Park's shoulder workout for mass. Keep in mind that this workout is only suitable for advanced lifters. Using 'cheating' movements can be dangerous and lead to serious injury. Make sure that you always have a 'spotter' when training with heavy weights.
1. Standing Shoulder Press (Behind the Neck)
Park would start out his shoulder workout for mass with this exercise. Using heavy weight this exercise is done for 6 reps for a total of 5 sets. Park would use his legs to assist himself on the last few reps.
2. Seated Dumbbell Shoulder Press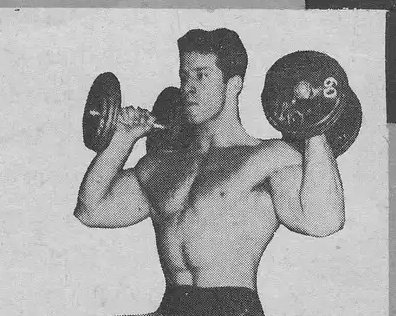 Park particularly enjoyed this exercise because it improved his muscle tone, and helped to develop ligament strength. He would alternate this movement by pressing the dumbbells together or sometimes do it alternately. This exercise would be done for 8 reps for a total of 4-6 sets.
3. "Cheating" Dumbbell Lateral Raises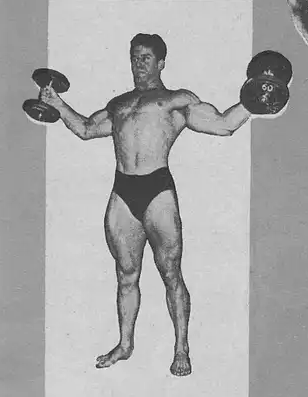 His shoulder workout for mass consisted of using this traditional movement in an unconventional way. Instead of performing this exercise with strict movement, Park would use a heavier weight and bend the arms at the elbows, keeping them bent throughout the exercise. He would also use his legs to assist himself with the last few reps and do 4 sets of 10 reps, massaging the muscles after each set.
4. "Cheating" Alternate Front Dumbbell Raise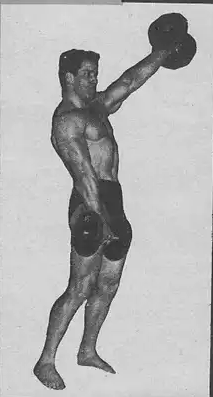 He would start with the dumbbells held on the fronts of his thighs, and I raise them one at a time, swinging a single bell right up to arms' length, using a slight body motion and a "lay back" to get the weight overhead. Keeping the arms straight throughout the movement, he would do 3 sets of 8 reps.
This article first appeared on GYMNASIUMPOST.com on 21st July, 2020.